---
---
Are you looking for a HAM who can act as a QSL manager for your activities?
---
Direct request for any QSL via PayPal - 2$ or 2 EUR:
e-mail: rx3rc@rdaward.org

RX3RC Roman A.Novikov
mob. +79537045580

---
My name is Roman, RA3R, I am a member of the Qsl Managers Society,
I am the owner of the TAG QSL Buro and the RA3R DX-Direct service. I also manage the Russian Districts (RDA) Award.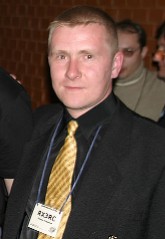 ---
If interested, send an email for a special offer to rx3rc@rdaward.org

All I need is your logs (ADI format is preferable)

---
How I work!

If you are sending your qsl direct please enclose an S.A.E and 2$.

My postal address:

Roman A.Novikov, Studenetskaya nab. 33/172-308, 392000 Tambov, Russia.

E-mail:
rx3rc@rdaward.org
rx3rc@mail.ru

List of Stations

Call

Name

DXCC

QSL

4J6WZ

Alex Protasov (Club)

Azerbaijan

4J60WMF

Alex Spec. Event Station

Azerbaijan

4J7WMF

Alex Protasov

Azerbaijan

4K8DWW

Alex Club Station

Azerbaijan

4O/YT1HA

Zivojin Aleksic

Montenegro

5B4AGL

Lefteris Zacharioudakis

Cyprus

5B4AHH

Igor Ustimenko

Cyprus

5B4AHI

Denis Skobelkin

Cyprus

5X1RI

K.R.Shabu

Uganda

6W/EI6DX

Stan

Senegal

AE9B

Tom Baugh

USA (MO)

AE9B/0

Tom Baugh

USA (ND)

C4CQ

Igor Contest Call

Cyprus

C4T

Lefteris Contest Call

Cyprus

C6AWL

Dimitri Kryukov RA3CO

Bahamas Is.

DU1MGA

Erwin Jabor

Philippines

EA6/EI6DX

Stan

Balearic Is.

EA8/EI6DX

Stan

Canary Is.

EI6DX

Stan

Ireland

EJ6DX

Stan

Aran Is. EU-006

FO/EI6DX

Stan

Stan EI6DX May 2014

H2A

Igor Contest Call

Cyprus

H20A

Igor Contest Call

Cyprus

H22A

Igor Contest Call

Cyprus

HK3RA

Dimitri Kryukov RA3CO

Colombia

OE, OK, F, /EI6DX

Stan EI6DX various activity

Various

P3B

Denis Contest Call

Cyprus

PJ2/AE9B

Tom Baugh

Curacao

R0Y

Tuva DX-ped.

As.Russia, Tuva, Z23

R1MVI

EU-117 DX-ped. 10-12.09.2004

Malyj Vysotskij

RD3R

RK3RWL Contest Call (1997-2005)

Eu.Russia

RK0AXC/0

RK0AXC RDA Ex. June 2008

As.Russia Tuva Z23

RK0AYB

UA0ANW Club Station

As.Russia Z18

RK3RWL

Club Station

Eu.Russia

RK6YYA

Various RDA Dx-ped.

Eu.&AS.Russia

RM0A

UA0ANW Contest Call

As.Russia Z18

S79OWZ

Stan EI6DX July 2015

Seychelles Is.

UA0ANW

Andy Svyatets

As.Russia Z18

UA0AZA

UA0ANW Club Station

As.Russia Z18

UA0HA

Yuri Muslinov

As.Russia Evenkia Z18

UA0HAL

Sergey Dorofeev

As.Russia Evenkia Z18

UE0QDA

HA1AG & RN0QQ RDA expedition

As.Russia Z19

UN7EX

Vlad Alekseev

Kazakhstan

UN7EY

Batyrkhan Zhulamanov

Kazakhstan

UN7EY/7

Batyrkhan Zhulamanov

Kazakhstan

UN50EX

Vlad Spec. Event Station

Kazakhstan

UN180E

Vlad Spec. Event Station

Kazakhstan

UO1E

UN7EX Contest Call

Kazakhstan

UO45YG

Vlad Spec. Event Station

Kazakhstan

UO60SB

Vlad Spec. Event Station

Kazakhstan

UP6SAT

Vlad Spec. Event Station

Kazakhstan

UP10E

Vlad Spec. Event Station

Kazakhstan

UP57EX

Vlad Spec. Event Station

Kazakhstan

UP58EX

Vlad Spec. Event Station

Kazakhstan

UP59EX

Vlad Spec. Event Station

Kazakhstan

UP60EX

Vlad Spec. Event Station

Kazakhstan

UP61EX

Vlad Spec. Event Station

Kazakhstan

UP62EX

Vlad Spec. Event Station

Kazakhstan

UP63EX

Vlad Spec. Event Station

Kazakhstan

UP7E

Vlad Contest Call

Kazakhstan

UP100RAEM

Vlad Spec. Event Station

Kazakhstan

UP2003ZO

Vlad Spec. Event Station

Kazakhstan

UQ1EDX

Vlad Spec. Event Station

Kazakhstan

YB5OUB

Irwan Budi

Indonesia

YC5OUB

Irwan Budi

Indonesia