---
Are you looking for a HAM who can act as a QSL manager for your activities?
---
Direct request for any QSL via PayPal - 1-2$ or 1-2 EUR:
e-mail: rx3rc@rdaward.org
Now it works in Russia

RX3RC Roman A.Novikov
tel. 8-(475-2)-47-44-12
mob. +79537045580
skype: RX3RC-Roman
icq: 169934809

---
My name is Roman, RX3RC, I am a member of the Qsl Managers Society,
I am the owner of the TAG QSL Buro and the RX3RC DX-Direct service. I also manage the Russian Districts (RDA) Award.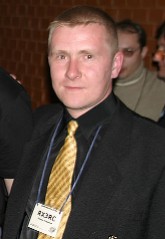 ---
I can provide free of charge beautifully printed qsl cards, see http://ruqsl.ru.
With a fast turn around, next day reply to direct qsl cards, buro cards will be sent in 1 to 3 months
I will provide at my expense, qsl printing, qsl sending and mailing your cards to your address.

If interested, send an email for a special offer to rx3rc@rdaward.org

All I need is your logs (ADI format is preferable)